At Sarilia, we love to get together over good food, and the holidays are no exception. We thought we'd share a few of our favourite holiday recipes to provide a bit of culinary inspiration.
Gwen's favourites
Welsh Cakes, from Company's Coming
"My family is Welsh and we have always been a big fan of anything that has currants, raisins, mixed peel and cheese. Welsh cakes with layered Camembert is one of our family's favourite appetizers. I have been making it for over 20 years."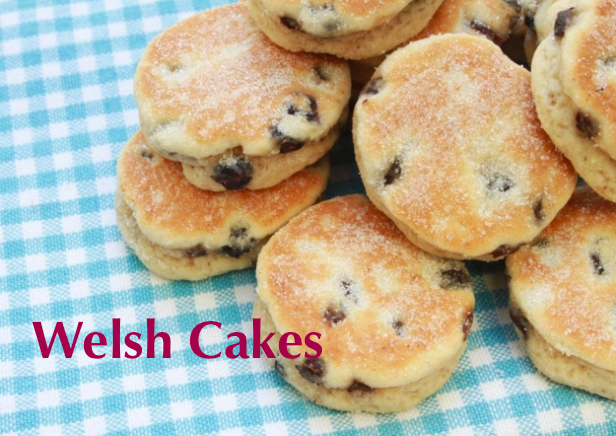 2 cups all purpose flour
½ cup granulated sugar
2 tsp. Baking powder
½ tsp salt
1/4 tsp ground nutmeg
1/4 tsp cinnamon
½ cup hard margarine or butter
½ cup currents
1/4 cup cut mixed peel, finely chopped
1 large egg – fork beaten
1/3 cup milk
Combine first 6 ingredients in large bowl. Cut in margarine until crumbly.
Stir in currents and peel.
Add egg and milk. Stir until dough forms a ball. Roll on lightly floured surface to 1/4 inch thickness. Cut into 2 or 3 inch rounds. Heat frying pan on medium-low. Cook cakes, in batches, until both sides are browned. Pan should be lower temperature than for cooking pancakes. Serve cold. Makes 24-36 small cakes.
Serving tip: Accompany the Welsh Cakes with a soft cheese, like Brie or Camembert for easy spreading.
Bruschetta, from Company's Coming
"I was having tea with my Pilates ladies last night and we were talking about Christmas and food. Kathleen said, 'I just love your bruschetta recipe, so yummy!' Sometimes, I serve  it as an appetizer, sometimes, I eat it for dinner, and sometimes I have it on toast for breakfast because I ran out of baguette. Seriously, it is so delicious and easy to make!"
You can find the bruschetta recipe here. 
Annette's favourites
Dried Cranberry Sticky Toffee Puddings
"My favorite Christmas dessert is Sticky Toffee Pudding from Best of Bridge. I once had dinner at a fancy restaurant and the waiter kept going on about how awesome their chef's sticky toffee pudding was and how the recipe was handed down to him from his Grandmother who brought the recipe to Canada from England. It was their most popular dessert and often they would have people order it for delivery all over Canada. I ordered it and, yes it was good. Then I went home and made this recipe and it was better. Sorry Grandma."
You can find the Dried Cranberry Sticky Toffee Pudding recipe here.
Cracker Jack Popcorn, from Broma Bakery
"Another Christmas favorite is baked Cracker Jack popcorn. I've been making this at Christmas for more than 30 years."
Find the Cracker Jack Popcorn recipe here. 
Amber's favourites

"For me, the holidays bring a lot of entertaining, so I always keep some "appetizer staples" around, which, for me, are cream cheese, crescent rolls, and cheese. You know, all that healthy stuff. Here are two festive apps that always do well at parties."
Appetizer Wreath Recipe, from Taste of Home

You can find the appetizer wreath recipe here. 
Apple Pecan Baked Brie, from Crazy for Crust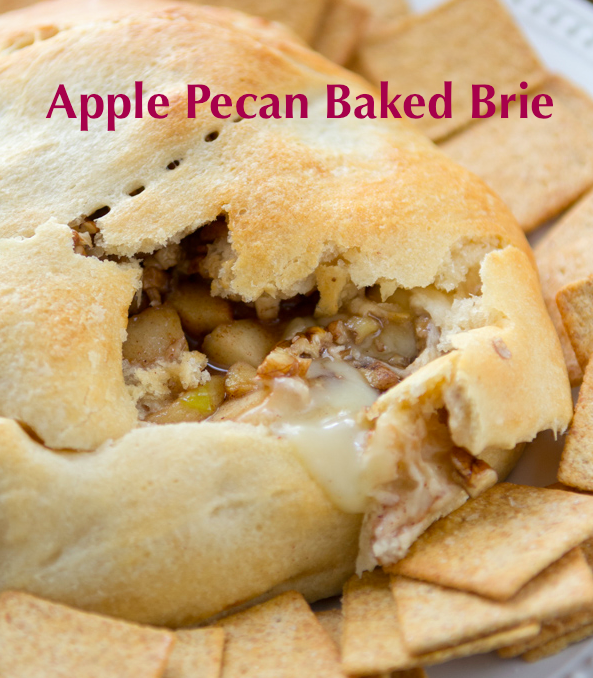 You can find the Apple Pecan Baked Brie recipe here. 
Ronn's favourite
Ronn's favourite holiday recipe is for mulled wine.
You can find the mulled wine recipe here. 
We'd love to hear about your favourite Christmas recipes too. Please share them with us in the comments!