We're thrilled to share Sarilia's latest additions to the pasture, Dolly and Indy. Dolly, (below) is a Sorrel Paint horse, and Indy (foreground of second photo) is a tobiano Pintabian. They've settled in nicely and seem to have made fast friends with the cattle.
Dolly and Indy's owners are currently building a new home at Sarilia. The busy family of five recently took their four-legged, furry companions out for a trail ride in our river valley, and shared a few of their lovely photos with us.
Happy trails indeed!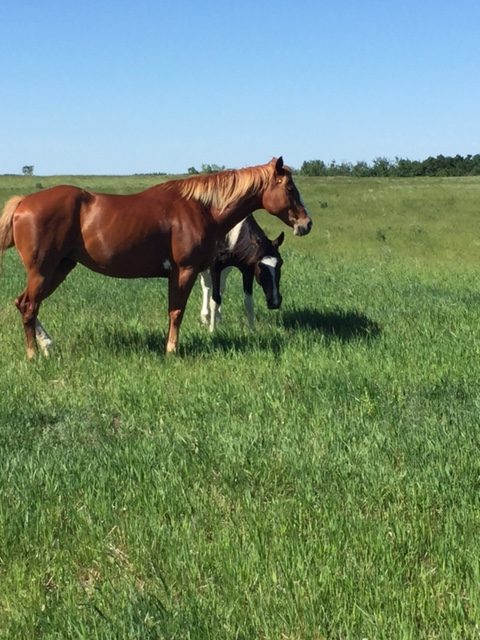 Whether or not you have your own four-legged family members, Sarilia might just be the perfect place for you to call home. Check out our house plans to see how you can make your home at Sarilia for less than $355,000!