I was born and raised in Whitewood, a small town in southern Saskatchewan. My childhood home was over 100 years old and situated on a four-acre parcel of land close to the edge of town. The land was well treed, hilly and had a small creek that ran through the bottom of the property, close to the garden. The house sat on a hillside, so we had a great view.
I was one of four kids. We spent our free time building forts, making rafts to paddle on the creek, playing ball, hosting picnics, picking Saskatoons and helping our mum garden and our dad cut grass.
My husband Ronn and I have owned this 86-acre parcel of land, that we now call Sarilia, for about 25 years. We always planned to retire here. About 13 years ago, we decided to sub-divide our property and began researching how to build a village.
While I was working on promoting the first phase, I met a couple, Walter and Eileen, from Saskatoon when they came out to look at the available lots. While the three of us were standing on one of the riverfront lots, Walter got really quiet, and eventually broke the silence.
"I was born and raised on land like this and I just loved it so much," he said.
I told him, "I get that. So was I."
I don't think I consciously understood what I was doing until that moment. I realized that I have always had this hankering to go back home. I had wanted to raise our kids the same way I was raised.
A place with a lot of space and trees.
A place where you can ride your bike everywhere because you know everyone and it's safe.
A place where there is a strong sense of community, and that community becomes your family of choice.
I guess you could say I was a little late to the party as our kids were all grown.
But today, we have ten grandchildren that beg to come out for sleepovers and cry when they have to go back home.
When they visit, we build forts. We drag our blankets and pillows onto the back deck so we can look at the stars. We sing and play guitar in the sun porch. They help me with my garden, they go fishing down at the river and for walks at the nearby golf course. We fly kites. We pick crocuses together in the spring and go sledding in the winter.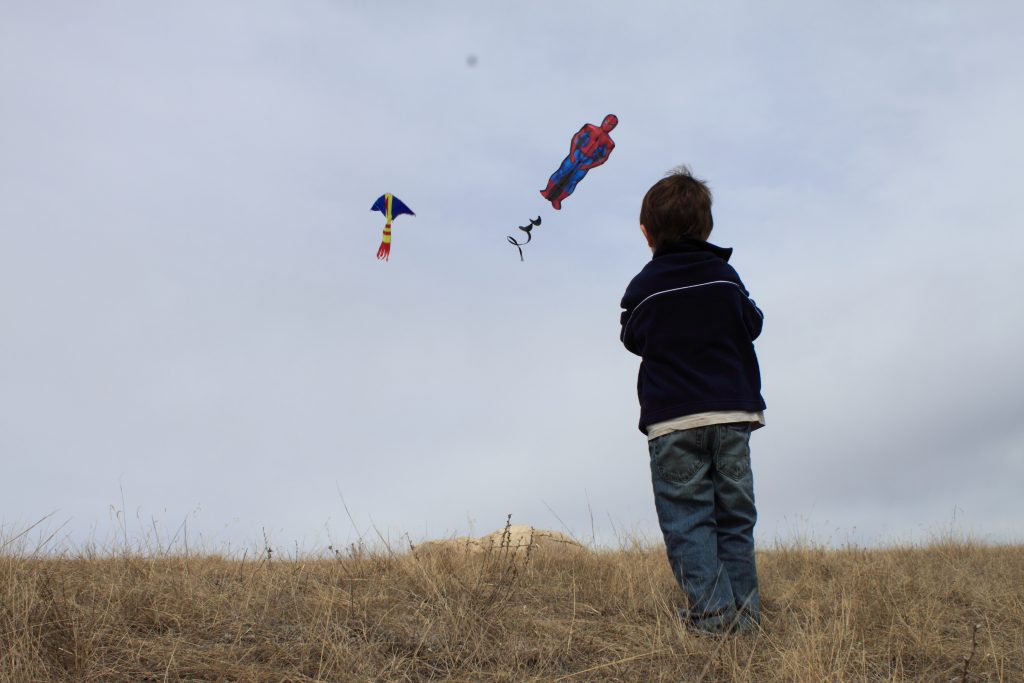 We're creating memories that I hope they look back on, just as fondly as I look back on my own childhood memories.
It's a pretty good life we're able to share with them, and oh boy, that makes me happy.