Road and trail improvements at Sarilia
This fall, Sarilia's roads received a marvellous makeover. Green Earth Road Spraying, a Saskatchewan based company, treated our roads with a product that stabilizes the surface and controls the dust. This service was paid for by the RM of Laird.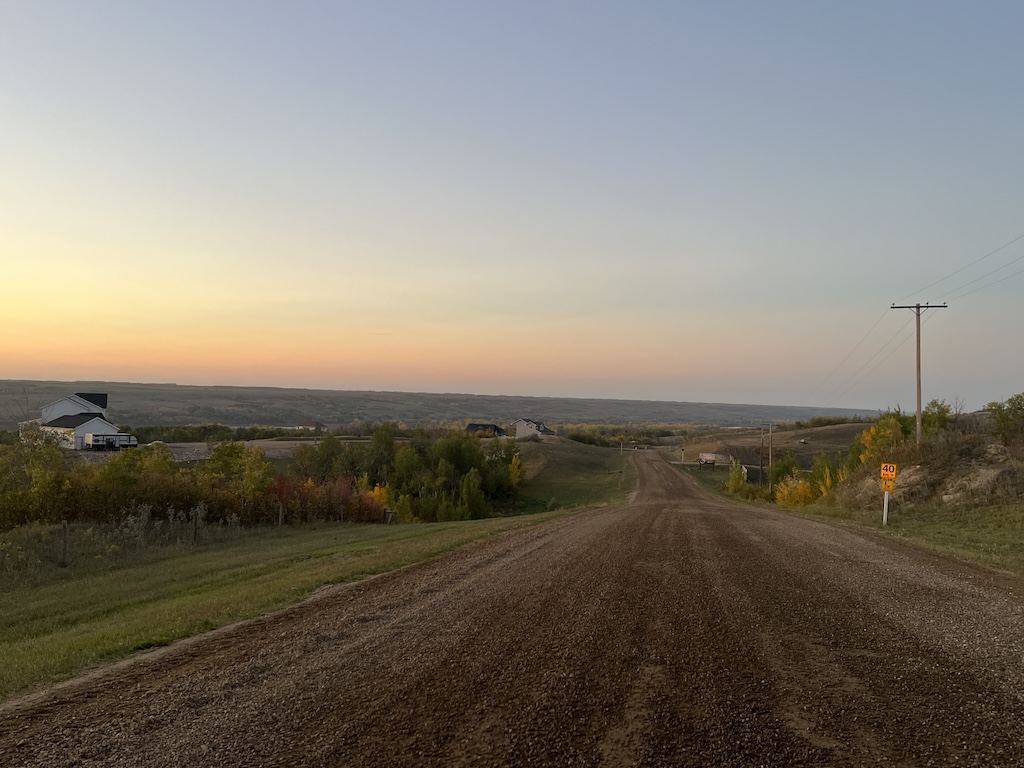 The roads will require less maintenance in the future, and the previous washboard texture is kaput! The roads are now safer and smoother—it feels like driving on asphalt—and our cars will stay much cleaner, making for fewer trips to the car wash.
Our river trails also received a refresh, thanks to long-time friend-of-Sarilia Dale Rempel! After taking the family dog, Honey, for a stroll down to the river, resident Vaughn Krywicki told us, "Dale did a great job clearing the trails—widening them and creating a new trail where an old one was damaged."
It really does take a village to keep our village in tip-top shape. Thank you Dale, for your commitment to our much loved river trails.
If you haven't been down to the trails lately, we encourage you to check them out this weekend!