With four new builds kicking off at Sarilia this spring, we felt it was a good time to check in with local resident and Realtor Vaughn Krywicki. We've all read the articles about Canadian urbanites escaping the city for a new life in the country this year, and we were curious to hear if Vaughn was witnessing the same trend here in Saskatchewan.
In your work as a Realtor, have you seen more people leave Saskatoon for a new start in the country?
It's been going on for years with some of the smaller centres surrounding Saskatoon. If you go to Warman, Martensville or Dalmeny, you go out on the streets and there are kids everywhere, right?
The next step is to the smaller communities like Sarilia. I've even fielded a few inquiries about Sarilia this year from people who are coming from larger centres outside of Saskatchewan—from Ontario primarily. They are typically younger people moving to Saskatchewan for work or coming back home after a short stint out east. They're looking for a community like Sarilia.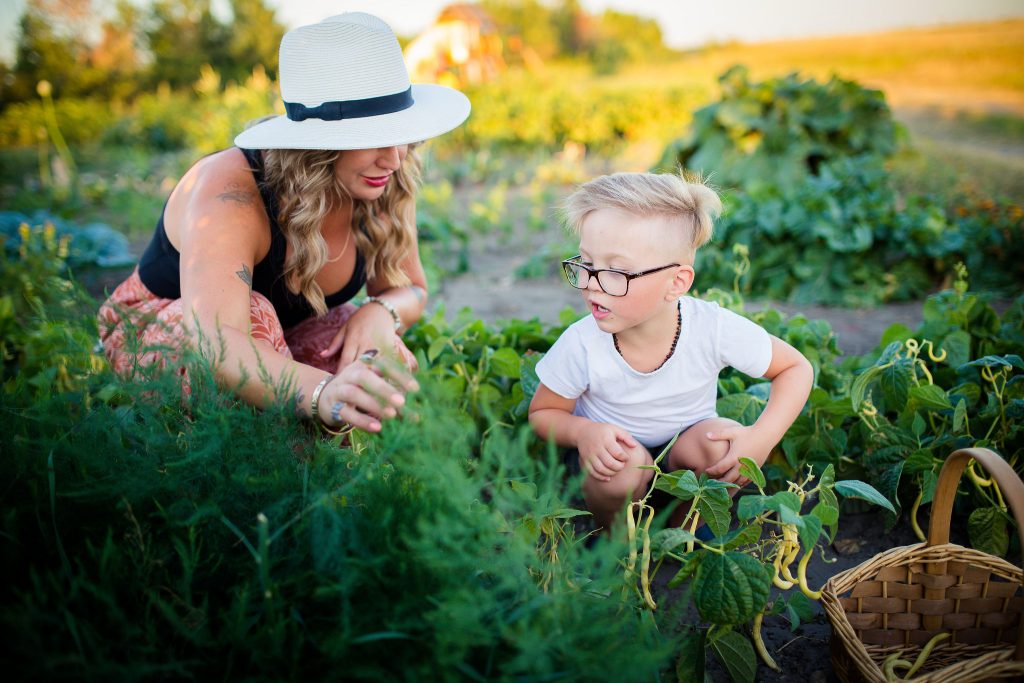 Does living at Sarilia provide a sense of normalcy during the pandemic?
COVID has been a terrible thing that's happened to our world. But at Sarilia, sometimes you don't feel as affected by it emotionally because you have all that natural space right outside your door. You can kind of forget about it—even if it's only momentarily.
When people contact you about looking for a home at Sarilia, what are they looking for?
That's a difficult question because it's a lot of different things for different people. It could be an adventure, it could be peace and quiet, it could be just wanting to join a small community and make a difference within it. Sarilia is an interesting place because—I was thinking about this the other day—nobody is from Sarilia. Right? You might say, "I'm from Saskatoon," or "I'm from Prince Albert," or another city, but no one is originally from Sarilia—they've moved here from somewhere else. It's kind of like being a pioneer (laughs).
There are four new homes being built at Sarilia this spring. Can you tell me about who is moving here?
There are a couple of young families with children, there's a young professional, and a mature professional. Overall, Sarilia is very young community—if you look around, there are lots of kids running around. We also have residents who are semi-retired or fully retired. It's a vibrant community with a great mix of people.
What can you tell me about the types of homes being built this spring?
It's exciting because the new builds are located on all the different types of lot styles available at Sarilia. There is a build on a riverfront lot, a river view lot, and one of the more private (well-treed) river ridge lots. There is also a new build on one of the two acreage-sized parcels available at Sarilia.
It covers all the bases. It shows that there's a spot, style and size for everyone. And different budgets of course. Which is great—Sarilia is a diverse community with some large, beautiful higher-end homes, as well as houses that are more of a modest price point. But they all flow with the architectural design standards to keep it all harmonious— and that's good too because it helps build value and create community in unison.
Of the Sarilia residents you've talked to, what inspired them to move here?
It seems like it's a connection to the river valley—the area and all the outdoor space. Living next to water is a powerful thing. I've always felt that way—that we are drawn to it. We're just drawn to that as a human race; it's embedded in our subconscious, I think. It's a unique location in the river valley.
It's also the sense of community and the outdoor space. Since the landscape is kept natural, residents have a lot of outdoor space, but don't have to take care of all of it. You don't have 5 -10 acres of manicured yard that sucks away your weekend. And that's fine too, for some people. Some people take great pride in their yard, as people at Sarilia do. But it is not such a large parcel that it's overwhelming.
You've lived at Sarilia for six years now. Can you tell me about the sense of community you feel here?
Getting back to the point I said earlier about nobody being from here, the people who move here are often like-minded in one way or another.
There always seems to be something you can connect over, with your neighbours, young and old. Not everyone is a hardcore outdoors person though—some people just love being in the country and they enjoy the views. There's a lot to see.
I personally just love watching the wildlife. Whether it's driving to and from work or even at home, sometimes I will bust out the binoculars and look out the front window across the river and see something and it's kind of neat. You can't do that in the city—bust out the binoculars and look out your front window. If you're not lucky your neighbour might catch you and think you're pretty weird (laughs).
What kind of reaction do you get when you take people on guided tours of Sarilia?
I had a couple out here in February who were looking at properties and they said, "Oh gosh, it's so beautiful." They'd never been to Sarilia or the area before, and they said "I can't imagine what it looks like in the summer if it looks this beautiful right now."